Terrace Hill Apartments in El Paso, Texas
Welcome to all that Terrace Hill has to offer! We converted to refrigerated air on our 1 and 2 bedrooms, added a basketball court, and we offer open grass areas, pergolas, and lounge areas throughout! A lot of exciting amenities and most importantly raising the standard of living for our residents! You deserve the very best!
This picturesque home lifestyle is surrounded by a lush green landscape filled with the great outdoors, fresh air, and green space. Each home has spacious closets, balconies/patios, fireplaces, and microwaves in select units. Enjoy recreational activities with the communitys amenities such as a basketball court or a refreshing swim in one of our two pools, which feature private pergolas.
Terrace Hill is ideally situated in the westside of El Paso, Texas with direct access to all unparalleled shopping, dining, and nightlife. Access to all main highways, I-10 and Loop 375, make your commute to work, school, or entertainment rapid. The community is a short distance to the University of El Paso Texas and we are 5 minutes away from the El Paso Chihuahuas Baseball Stadium. The Downtown District is full of museums, theatre arts, and nightlife for you to find delicious, local dining such as Stonewood Grill, Block, Crave, Independent Burger, Hillside Coffee and Donuts, Angry Owl and many more.
We have it all, live how you want at Terrace Hill. Call us today for more details!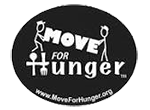 OUR AMENITIES
Amenities are designed to provide the ultimate in style, convenience and comfort for our apartment residents.
Refrigerated Air*
Open Grass Area
Pergola/Lounge Area
Spacious Studio, One and Two Bedroom Apartments
Spacious Closets
Fireplaces*
OUR RESIDENTS
LOVE LIVING HERE
Testimonials
Over the five years we have been here, we have been pleased with the work you gave provided us. We desperately needed your help here with changes to our bathroom wall and the rails. I feel our home is cleaner and more safe. Thank you immensely for your efforts to assure our safety and support to keep us happier here at Terrace Hills.

- GOOGLE
These were my first apartments and I truly loved them. I had the old design before they were renovated, but they were awesome. Maintenance was the best! Every time I made a request they were there to fix it the same day or next day. They were always so nice and respectful. I loved the view of the mountains.

- GOOGLE
I just recently moved to El Paso from Florida, and this is my first rented apartment, I can say that it is the best decision I have ever made. The lady in the office is very polite and helpful, she has been able to help me throughout the rental process without any problem, all the details I asked regarding the apartment were taken care of.

- GOOGLE